Another
study
conducted both in the UK and South Africa surveyed what part of the body part appealed to the opposite sex. The point of the study was to see if people on two different continents shared the same results. There were 41 body parts/areas to choose from, but some received no votes. The results were very similar, but split along gender lines.
Women preferred in this order when looked at a male model attired in underwear.
The forearm rated at the least attractive male feature. It would be interested to see this study repeated in the United States with an emphasis on muscular models.
Where are the biceps, the six-pack abs, the muscular chest?
Men preferred in this order when looking at a female model in underwear.
The feet merited the least attractive feature in women. Just think of all the money wasted on pedicures and shoes.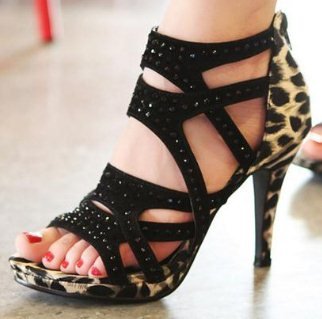 The female list isn't too big of a surprise with the traditional characteristic that make a woman look different from a male. Several studies insist men prefer curvy women, but stick thin models crowd runaways and magazines. The reason behind this is to highlight the clothes, not the body wearing them. The message women receive is that super thin is desirable.
Women might do well to put more emphasis on what goes on their lips as opposed to their feet. Then again, they might not be wearing shoes to entice men, but themselves according to another
study.
Do you agree with the study? Why or why not?